5 eco-conscious changes driven by technology
Do you like the idea of satisfying your needs without jeopardizing the resources and opportunities of future generations?

Good news! That idea is completely achievable if we implement simple actions to transform our consumption habits.

In one of his recent talks, the visionary CEO of Apple, Tim Cook, emphasizes the importance of reflecting on how our consumption habits contribute to building a sustainable future.
In Cook's own words: "Caring for the environment is no longer an option reserved for a few, but an urgent necessity for all those who value a healthy quality of life and wish to ensure a prosperous legacy for future generations."
These powerful words invite us to consider sustainability as a shared responsibility and inspire us to take concrete steps to adopt more conscious and eco-friendly practices.

If you're determined to make significant changes in your consumption habits and contribute to reducing the impact we have on the planet, you're in the right place. Here are 5 Powerful ways in which technology can transform your sustainable consumption habits.
🌿Personalized sustainability apps:
Thanks to mobile applications and online platforms like EcoHero, Klima, Good On You or Wheels by Helbiz, you can now access personalized sustainability habits.

These apps provide practical tips, track carbon footprints, promote clean and safe transportation, and offer reminders to adopt sustainable habits in your daily life. Download an app that suits your needs and start making more conscious decisions.
🌿 Renewable energy at your fingertips:
Solar and wind technology have become more accessible than ever. Consider installing solar panels in your home or a domestic wind turbine to generate your own renewable energy.

Additionally, use smart apps like EnergySaver or Energy Meter Logger, to monitor and optimize energy usage in your house, reducing your reliance on non-renewable energy sources.
🌿 Sustainable online shopping:
Take advantage of the convenience of online shopping and opt for platforms like Good on You or GoTrendier, that focus on sustainable and ethical products. Look for brands that use recycled materials, produce locally, support environmental causes or Try buying and selling second-hand garments.

Thanks to these platforms, you can research and compare options before making conscious purchases.
🌿 Food waste reduction:
Technology also can help you reduce food waste. With apps like Good to Go or MUY, you can enjoy discounted prices on delicious food that would otherwise go to waste.

Besides, you contribute to reducing food waste and supporting a more sustainable food system, making a positive difference for the environment.
🌿 Education through digital content:
Last but not least, try to enrich your knowledge with resources that educate you about sustainability and allow you to cultivate conscious consumption habits. Apps like Ecosia, JouleBug, and EarthShare Engage can be valuable tools in your journey towards a more sustainable lifestyle.

By incorporating these apps into your daily life, you will gain access to a wealth of educational content, informative articles, valuable tips, and comprehensive guides. This integration will greatly enhance your understanding of environmental issues and empower you to embrace sustainable practices.

Whether you're interested in adopting eco-friendly habits at home, making greener choices when shopping, or getting involved in environmental activism, these apps serve as your trusted companions, guiding you on your sustainability journey.

Embrace the power of knowledge, be inspired by success stories, and become an active participant in creating a greener and more sustainable future.
Written by Source Meridian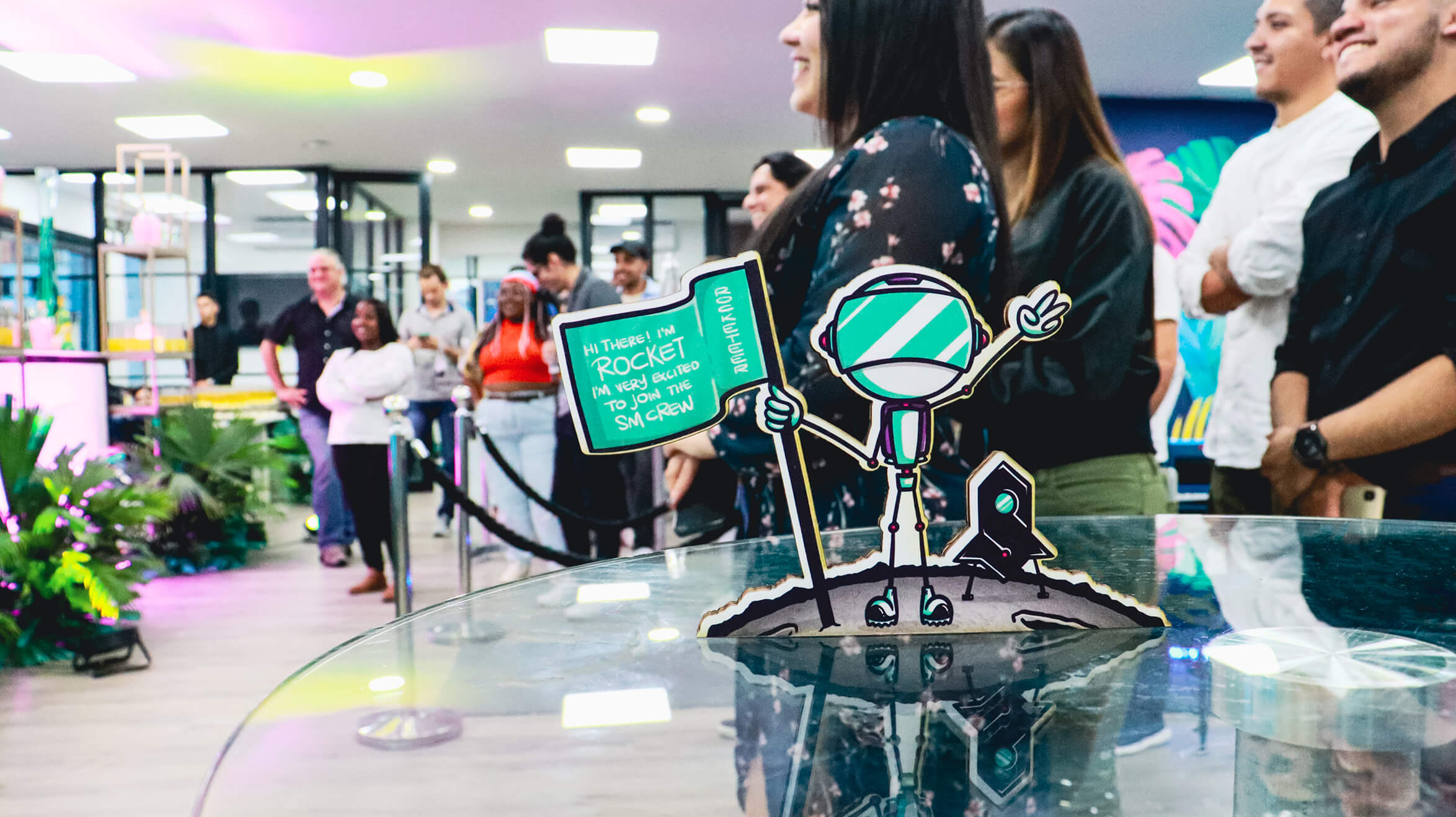 We'd
love to hear


from you!
At Source Meridian, we are always looking for talented individuals who
share our passion for innovation and technology.
Categorised in: Blog
This post was written by Santiago