QA Automation /
Client support
Source Meridian is a development software company that works on solving the industry's most challenging problems in healthcare practices. We are laser-focused on specific technologies in the healthcare and life science industries: Healthcare technology, artificial intelligence and healthcare interoperability.
As a company, we are most proud of
Analyzing and questioning an organization's existing business model and suggesting new digitized pathways that result in higher functionality for servicing patients. Using artificial intelligence and big data we establish our clients in the forefront of the industry!

As a company, we have a huge focus on our collaborators. We feel proud to work with amazing, collaborative and brilliant people who make Source Meridian a great place to work.
In the search
We are looking for a QA Automation / Client support to join our team and work for one of our inspiring projects. We are always captivated by challenge-driven people that are passionate about technology.
4+ years of QA experience in the role.
Python y proficiency.
AWS knowledge.
Competence in Selenium.
Good software practices.
Knowledge of Pytest BDD, Behave.
Customer-facing support.
Experience in customer support projects.
English level B2.
As part of the team you will
Collaborate closely with development teams to understand software requirements and design comprehensive and effective automated test scenario.
Contribute to the planning and design of test automation strategies, frameworks, and scripts to ensure the quality and reliability of software products.
Execute automated test scripts to identify software defects, ensure proper functionality, and validate system performance.
Collaborate with cross-functional teams to troubleshoot and resolve issues, ensuring seamless integration between software components.
Stay updated on industry trends and emerging technologies to incorporate relevant tools and techniques into the automation process.
Work with the latest testing tools and technologies, and have the freedom to explore and implement innovative approaches to improve the efficiency and effectiveness of the QA process.
Participate in projects with customer support.
Some of the awesome benefits and perks we offer
Healthcare plan
Neuropsychological therapy
Workout bonus
Bonus for building your home office
English lessons
Bonus for learning platform
Internet & foodie cart bonus
Streaming subscription
Flexible schedule
PTO and UTO
Collective vacations at the end of the year
If you are passionate about technology and want to work with a team of talented professionals, please do reach out. We look forward to hearing from you!
Sounds perfect to you?
Drop us a line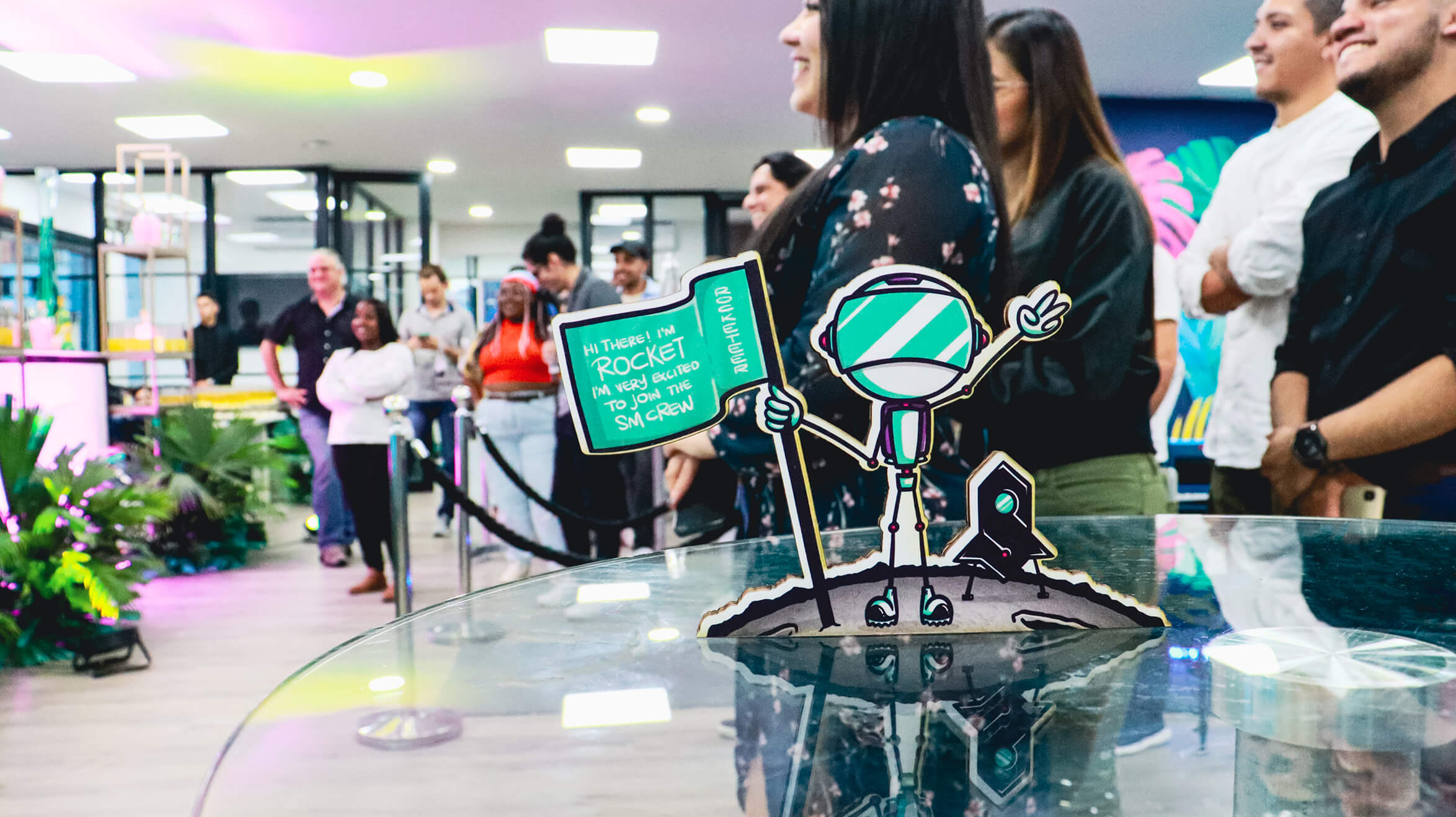 We'd
love to hear


from you!
At Source Meridian, we are always looking for talented individuals who
share our passion for innovation and technology.